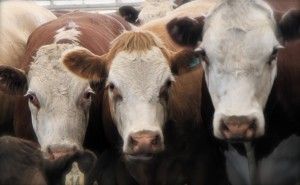 Are you in the market for some stock?
Feed lot buyers and re-stockers are invited to join us out at the Glenburnie Sale Yards on the second Friday of every month to check out our wide range of steer, heifers, preg-tested cows, cows and calves.
Information of each sale will be posted here the Thursday before the sale.
For more information on the Store Sales feel free to give us a call on (08) 8724 8966.
Next Store Sale Markets – Now Taking Nominations
Mount Gambier Store Sale
12th May 2017
10am SA Time, Glenburnie Saleyards
A/C DB & AM Slattery – 7 x Murray Grey steers, 7-12 month old, EU Accredited
A/C PJ & SL Burchell – 5 Angus Cows with CAF, 1st Calvers
A/C SM Watson – 30 Mixed sex weaners
A/C J Rissman & SB Lees – 20 Angus x Steers
A/C Jarup Pty Ltd – 50 Angus Heifers
A/C Forster Farming – 20 Angus Heifers, PCAS Accredited
A/C GT Trading – 20 Hereford Short Horn x Steers, 8-10 months, weaned. 20 Hereford Short Horn x heifers, 8-10 months
A/C Donibristle Partnership – 30 Angus Steers, 10 months
A/C Scotchmans Hill – 10 Angus Steers, 8-10 months. 10 Angus Heifers, 8-10 months.
A/C Bellco – 15 mixed sex x bred weaners